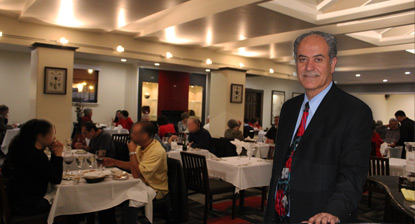 Zahir Quudus, proprietor

We developed our reputation over the course of almost 30 years serving the local community. Many will recall our first restaurant, located in a shopping center on N. Park Victoria Blvd. It was here that Zahir's developed it's following, serving a variety of menu items that remain on the menu today.

Today, the banquet facility and catering kitchen are located on South Main Street, a lightly traveled street that once, almost a century ago, was the heart of downtown Milpitas. It's a centralized location that gives us access to all of Milpitas and the eastern reaches of Silicon Valley.